Moms are awesome. They've been with us since the beginning and are our biggest supporters no matter what. They put in a ton of work to raise and provide for us, so take some time this Mother's Day to treat the lovely moms in your life!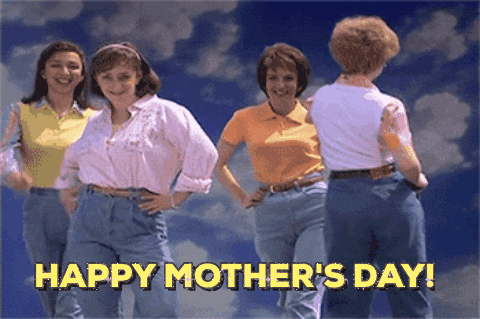 The shops of Broad Avenue will have gifts, goodies, and discounts to celebrate all the spectacular moms. Check out the full list below:
Participating shops:
Wiseacre Brewing Company
City & State
Falling Into Place
Merchants on Broad
T Clifton Art
Bingham & Broad
Mbabazi House of Style
Pedaltown Bicycle Company
All of Overton Square is celebrating Mom's this weekend! Click here to check out all of the participating restaurants/shops and their specials.
Celebrate Mother's day by decorating cookies with your mom or decorating cookies at Muddy's. Cookies, icing, and sprinkles are provided as well as complimentary tea, so sign up today.
A specialty ticket option includes a Mother's Day brunch, catch on the field, and a Dugout ticket to that day's game (2:05 p.m.) for just $35. You can also choose a Club Level seat for $39. The package also includes a large Papa John's pizza for every specialty ticket purchased.
Sunday, May 13th – Screening of Babies @ Health Sciences Park – 7:30 pm
The MMDC Mother's Day event is free and open to the public. Attendees are encouraged to bring chairs and blankets, and food trucks will be on hand vending food and drinks! For more info, click here.
Join Celtic Crossing in celebrating the wonderful mom's in our lives. Take her out to enjoy specials all day!
Stop by Railgarten this Sunday to celebrate in the best way possible – spending time with her over a delicious meal in good company. Enjoy food and drink specials coupled with live music from Jeremy Stanfill from Star and Micey with Landon Moore and Ryan Peel.
Celebrate all the things we love about Mom with a scrumptious Mother's Day Brunch. Make your reservations at 901.748.5583.
Express your love and appreciation of this wonderful lady on this Mother's Day by bringing her to an Owen Brennan's family tradition.
Treat your mother like a king this Mother's Day by taking her to Graceland. With a delicious menu and an iconic locale, you can't go wrong!
Treat Mom to a Mother's Day she'll never forget at the "South's Grand Hotel." Choose from three delectable dining options or surprise her with an overnight stay. Click here for the menu details.
Head to Bleu downtown for a great brunch and drink specials. Check out the full menu here.
Enjoy food and drink specials that moms everywhere will love!
Treat Mom to an unforgettable experience in the Japanese Garden, featuring a catered buffet, live music, children's craft, and the most scenic setting in town. Check out the full menu here.
Treat your mother to a truly special Mother's Day. Take her out to breakfast, brunch, or dinner for in Harbor Town. Call 901-260-3344 to make reservations.
Know of any events that we missed? Let us know!