Enjoy classics new and old this summer at the Orpheum.
The Orpheum has announced their full line up for their annual Summer film series. They'll be kicking off with a bang on July 4th weekend as Will Smith and Jeff Goldbloom take on aliens in the timeless relic of 90's cheese and patriotism, Independence Day. As the weeks progress, you'll have a chance to catch The Wizard of Oz, Selena, a Superman ('78)/Batman ('89) double feature, Love & Basketball, and more! Tickets go on sale May 11th, so don't miss out on a chance to catch all 11 films on the big screen this July and August!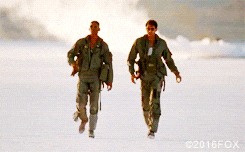 Lineup
July 3rd – Independence Day
July 6th – Mr. Smith Goes to Washington
July 13th – Honey, I shrunk the Kids
July 20th – Selena
July 27th – The Wizard of Oz
July 28th – Superman ('78)/Batman ('89) Double Feature
August 10th – Steel Magnolias
August 17th – Love & Basketball
August 18th – Rogers & Hammerstein's Cinderella
August 24th – The Rocky Horror Picture Show
Tickets go on sale May 11th. $8 for adults and $6 for children 12 and under. Packages of 10 tickets will be available through the Orpheum box office for $65.
Learn more about future Orpheum events by visiting their website and following them on their Facebook page.