Arriving just in time for Spooktober, Cinematic Panic is a film festival celebrating the thrill of grotesquely shocking classic horror films, indie/local flicks, and games.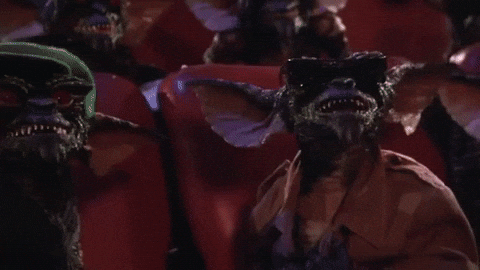 Happening at the historic Black Lodge here in Memphis, this four day event will test your tolerance for depravity on screen and incessantly raise your heart rate. Not only will you be able to watch films, you can submit your own for a chance at cash prizes! In between films experience some of the most shocking and horrifying games out there, such as Resident Evil: Biohazard VR, P.T. Outlast, and many more.
Festival Details
When: October 4th to 7th
Where: Black Lodge Video, 405 North Cleveland Ave
Tickets go on sale this July at $20
Classic Films
Happiness (1998)
Society (1989)
Meet the Feebles (1989)
The Last House on the Left (1972)
and more!
Psychotic Arcade
Eternal Darkness
Fatal Frame
P.T.
Manhunt
Silent Hill 2
Outlast
Postal
Dead Space
Limbo
Polybius
Resident Evil Biohazard in VR
and more!
How to Submit your Films
To avoid paying the entrance fee, email cinematicpanicfestival@gmail.com to get the waiver code and then enter your film at www.filmfreeway.com/cinematicpanic. Final exhibition formats must be provided as one of the following: DCP, Blu Ray or a Digital File. The entrant guarantees that they have legal right to submit their film to the 2018 Cinematic Panic and have obtained all necessary rights and clearances to have it publicly screened during the festival dates. Submission of the film confirms that Cinematic Panic has permission to exhibit the work at the 2018 festival, should it be accepted, and that the entrant understands that no screening fees or other reimbursement is provided.
Cash Prizes

Best Comoedia Disturbia – Feature – $1000
Best Comoedia Disturbia – Short – $400
Best Horrorphilia/Sciencfections – Feature – $1000
Best Horrorphilia/Sciencfections – Shorts – $400
Best Unclassifiable Cinema Insanity – Feature – $1000
Best Unclassifiable Cinema Insanity – Short – $400
Best Back From The Dead – $400
Best Music Video Madness – $200
Best Faux Trailer – $200
Learn more about the festival by following them on their Facebook page.