Get ready to rumble at Rec Room.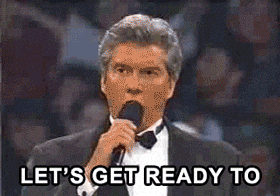 Debuting on March 2nd of this year, Rec Room hosted hundreds of onlookers as local wrestling hero's battled it out for the UCPWS title. The Ultimate Championship Pro Wrestling South is the premier pro wrestling league in our area and garners avid fans across the Mid-South. Now, the exciting tag matches will be held each 1st and 3rd Friday of every month for the rest of the year!
For just $5, fans of all ages can enjoy the fast paced and riveting action taking place in the ring. Whether you're a die-hard pro-wrestling fan, or curious as to what the sport is like, be sure to head to Rec Room for the next match taking place on March 16th.
Details
When: The 1st and 3rd Friday of every month. The next match is March 16th.
Where: Rec Room, 3000 Broad Ave, Memphis, TN
Tickets: $5 cover charge at the door. Under 21 must be accompanied by an adult.
Visit Rec Room's website and follow their Facebook page for updates.