Photo: Eso Tolson
As if we needed a day to gas up our squad, National Best Friends Day is exactly what it sounds like – a day dedicated to you and your number one(s). This year celebrate the number one in your top eight and bebop around town on June 8th with these suggestions.
Loflin is an ideal group destination, and this Friday they will be open from 4pm to 1am. The forecast predicts sunny weather, and nothing goes better with a best pal pow wow than outdoor seating and games. Share a plate of fries and if you're 21+, treat yourself to a variety of cocktails and beers while taking a trip down memory lane by exchanging your most embarrassing friendship moments (there's bound to be a few).
Interested in going to a show with your pal this Friday? The Hi Tone has you covered. Thanks 'preciate It Fest takes place this best friend's day in both music rooms. The 18-and-up show will kick off around 7pm and costs $10 at the door (or, buy tickets here). Now you can enjoy a night of live performances with your best friends.
Novel, East Memphis
Local establishment, Novel is hosting Literatini this Friday to support adult literacy programs. The event will feature live music, sample cocktails and delicious foods. All of this means that your bestie and you can enjoy a fun night of eating and drinking for a great cause. Not to mention, tickets for pairs are only $75, compared to $50 per individual.
Starting at 7:30pm on Friday, you can laugh your head off with your best friend while watching comedian D.L. Hughley perform at Chuckles Comedy House. Watching stand-up is a great way to get out of your comfort zone and routine to celebrate National Best Friend Day. Hughley has two shows available on Friday night, one at 7:30 and the other at 10pm, both start at $37.50.
If you and your friend enjoy live music and good causes, CANVAS is hosting the twelfth annual Smith7 Records' World Pants Tour. The show will feature Hundred Year Dash, Reverie, Paul Daddy & the Crawdaddies and Wicker. Not to mention, your $5 donation will go to Mid-South Peace & Justice Center. Enjoy some live music this Friday with your best friend at CANVAS.
Nothing says best friend's day quite like a free summer show at the Levitt Shell. This Friday offers another opportunity to see live music. In addition, the Shell will also offer food trucks, concessions, outdoor fun and more. This family-friendly event is completely free and is a part of the Orion FCU music concert series. Bring your friends and picnic basket and get ready to enjoy some live music by The Stone Foxes at 7:30pm.
Are you and your best friend 21+? Well, look no further because Historical Haunts Memphis has you covered this Friday with their Haunted Pub Crawl. This bar hopping event is jammed packed with entertaining guides on an informative and humorous walking tour of Downtown Memphis restaurants, bars and taverns. The tour lasts approximately two to two and half hours and kicks off at 7:30pm. The bar crawl is $20 per person and drinks are on include. Be sure to purchase your tickets in advance because space is limited.
You've seen their bikes around, but now you and your best friend can learn how to ride them across the city. Explore Bike Share is offering its first of two classes this Friday at 5pm. Specifically, this event is designed to teach you how to ride your bike in the street like a pro. Familiarize yourself with this new Memphis addition this Friday at Memphis Made with your best pals.
Treat you and your best friend to a day of good eats at the Dixon's Food Truck Friday. From 11:30am to 1:30pm, you can stop by and enjoy food by local food trucks. Food Truck Fridays are every Friday from 11:30am to 1:30pm, April through September. Food Truck Fridays are sponsored by Lexus of Memphis. Admission to the gardens is free during this event, which means you and your friend can enjoy delicious food and wonderful scenery.
If you and your bestie love theatre, be sure to check out Playhouse's Death of a Streetcar Named Virginia Woolf: A Parody. This fun parody will lead to a night of fun for the two of you. The show starts around 8pm, so grab a bite to eat in the square then head over to Playhouse after. Be sure to purchase your tickets here.
Interested in celebrating your friendship year-round?
Check out these fun activities below:
Don't forget to check out happy hour blog here so you can grab a drink with your best pal. If you enjoy sitting on a lovely Memphis patio, visit this blog. Go here to see more upcoming events to check out.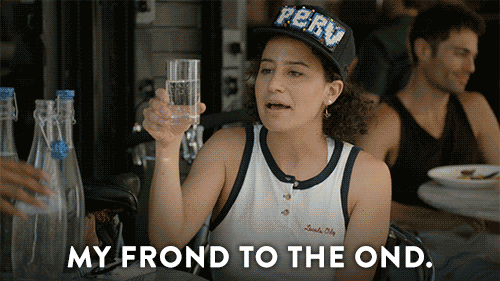 See something we missed? Let us know!