The Memphis Grizzlies have made the jump into the digital sporting world.
E-Sports is blazing a new trail in the entertainment world. With over 400 million fans tuning in just last year, the competitive gaming community is rapidly expanding. In 2018, the NBA is launching their very own competitive 2K League. The Memphis Grizzlies have been selected, along with 16 other teams, to be represented in this league. Over the next month gamers all over the world will have a chance to compete until only 85 remain. They will then be drafted by one of the 17 teams and move to their respective city for the season! Memphians, get excited because Grizz Gaming is a big opportunity for people around the world to experience the culture of Memphis.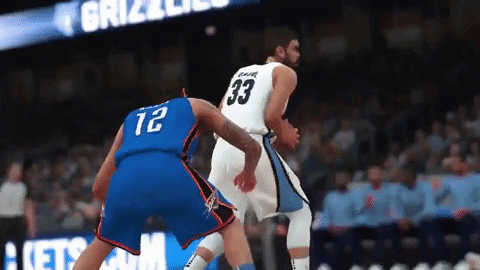 How to Qualify:
Players need to win 50 games in NBA 2K18's Pro-Am mode and complete an online application by January 31.
Players can compete as a walk-on, part of a team, or a combination.
Pro-Am mode is played 5-on-5.
Winning more than 50 games does not increase a player's standing.
Players who meet these requirements in January can be invited to the next round of tryouts in February.
The January qualifying stage is open to anyone around the world who has a copy of NBA 2K18 (PlayStation 4 or Xbox One) and is 18 or older.
There will be no centralized physical tryouts.
After the final round of tryouts in February, the best players will be selected for the draft which will take place in March.
The season tips off in May 2018, with games taking place in one or two central studios for the inaugural season.
Learn more about Grizz Gaming on their website or by following them on Facebook.