Photo: Noah Glenn
Looking for some fun events to experience with your dad? Check out our list so you can start planning his special day!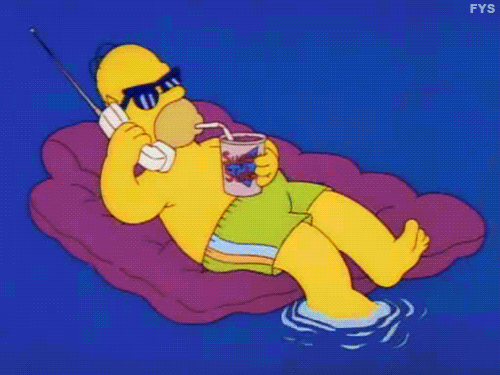 Fathers and children are encouraged to come dressed as their favorite superheroes! The event will feature a superhero cape decorating contest, action figure-style face painting, strolling superhero characters, food trucks, vendors, bounce houses, live canvas painting, prizes, giveaways, and more.
Goner Records and Stax Museum are partnering for their annual Record Swap! Admission is free, but if you want in on the best stuff, show up at 10am for the early bird special – $10 will get you in first. They'll also have the Flying Sobie's Food Truck on site all day.
Celebrate Father's Day Weekend by decorating cookies with your dad or decorating cookies to surprise your dad on Father's Day. Try your hand at decorating not one, not two, but THREE cookies! Cookies, icing, and sprinkles are provided as well as complimentary tea. Have a fun time with people you love and leave with your very own creation that you can eat. Seating is limited.
Enjoy an evening of drinks and cards with fellow dads! Premium food and cash prizes will be available as well.
Enjoy a morning ride with the kids! Bike from Revolutions, on the Cooper-side of First Congo, to Sunrise Memphis for brunch.
Treat your dad to Father's Day Brunch at Celtic Crossing! They will be offering a Steak and Eggs special and will give out free koozies and bottle openers to all the dads. Enjoy live music on their patio to add some ambiance to your celebrations.
Enjoy a delicious brunch at Paulette's with your dad! Make your reservations now at 901-260-3300.
Enjoy live music dedicated to dad, from open to close at Railgarten!
Dads have the chance to bring the kiddos to enjoy some quality time creating your own coffee mug (selection of donut mug or other coffee mugs) while the kids paint their own sprinkled donut box, plate, or bank.
Join Manny and his team on the Highland patio this Sunday with fresh, grill-to-order food and all the sunshine you can handle.
Chef Russell Casey from Bounty will be preparing all kinds of deliciousness that pairs amazingly well with Wiseacre Beer, family and friends. No reservations needed, just show up!
Memphis has a lot of incredible bowling alleys that you can bring your dad to for a great time on Father's Day. From Uncle Buck's Fish Bowl at Bass Pro Pyramid to Billy Hardwick's, you can find the right place to enjoy an evening of bowling and family fun with your dad.
With nice weather, you can enjoy a nice meal with your dad on Father's Day at one of the many patios in the 901. From South of Beale to Casablanca to Hog & Hominy, there are many patios that your dad will love.
See all upcoming events here.
Know of any events that we missed? Let us know!