Even the undead choose to support the Memphis Food Bank.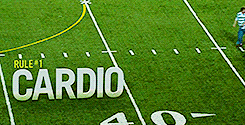 This May, Memphis Zombies will be hosting their annual Zombie Walk! Show off your best gory outfit and perfected slow walk while strolling down Beale Street. Don't have your own costume? No problem! Prior to the event, they will have a staging area that is free to all. Afterwards, the unlively crowd will return to the park for a night of live music! While having fun is a big part of the event, the Memphis Zombies are also helping collect goods and raise funds for the Memphis Food Bank. Simply pick up some supplies beforehand to donate upon your arrival. *No brains will be accepted as donations*
Details
When: Friday, May 25th, 7 pm – 11 pm (staging at 3:30 pm)
Where: Handy Park, 200 Beale St
Cost: FREE! Food bank donations are encouraged.
Follow Memphis Zombies on Facebook to stay up to date with their events!
Want to donate to the Food Bank but can't attend? No worries, just click the link here!